We Help Limit Business Interruption
1/25/2022 (Permalink)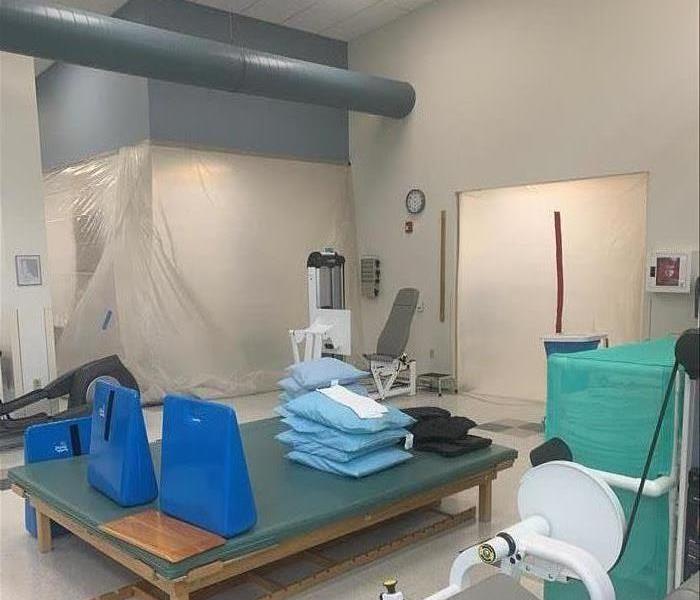 We set up this containment at a local medical facility to facility the drying process and limit business interruption.
When your business is essential and really whose is not, and continued operation while recovering from any size smoke, fire or water disaster is important to you; SERVPRO of Wayne and South Lackawanna Counties is "here to help".
Pictured is a medical facility which suffered water damage. It was paramount to them to remain in operation taking care of their patients while the damage was remediated. Our SERVPRO technicians were able to isolate the damage and set up containment separating the damaged area from the undamaged. Containment also facilitates the drying process. By keeping the heat isolated it speeds up the drying process.
The containment will also add an extra level of safety by keeping both staff and the patients away from the affected areas. Safety is always paramount to our team especially when the business continues to operate.