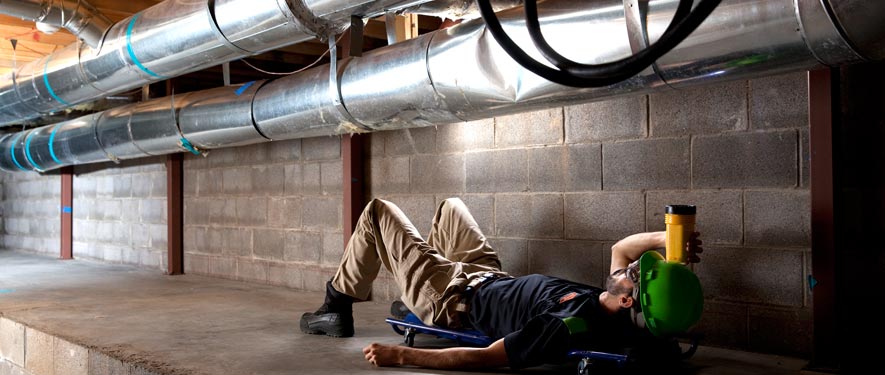 Air Ducts and HVAC Cleaning
Following any fire the structures HVAC duct system needs to be cleaned or else when the operating system is working (heat or air conditioning), soot particles will be blown into other areas of the structure. This is also true for any mold remediation project since mold spores are air-borne, they will travel through the ducting system and can potentially infect others areas. Because SERVPRO of Wayne and South Lackawanna Counties is an industry leader in the cleanup and restoration of smoke, fire and mold, we employ a certified HVAC technician for our duct cleaning division.
Using our portable system of whips and brushes, while putting the duct system under negative air pressure, the ducts are thoroughly cleaned. A deodorizing or anti-microbial agent can also be applied which helps with smell and safety. Our skilled technician and easily maneuver the machine throughout any area making the cleaning process as less obtrusive and allow the facility to continue to operate if necessary and able. For this reason we also offer outside of the duct system cleaning as well since high ceilings/ducting systems often collect dust over time.
SERVPRO of Wayne and South Lackawanna Counties offers preventive maintenance programs for both HVAC and commercial dryer ducts. An ounce of prevention when dealing with dryer ducts is worth a pound of SERVPRO of Wayne and South Lackawanna Counties. Call us today to discuss a preventive maintenance program for your facilities duct systems.
However, duct cleaning is not always necessary. We will make recommendations about the best way to address any indoor air quality concerns. This can save you money and provide peace of mind on the health of your system.
The benefits of servicing your HVAC unit include:
Helps to restore peak energy efficiency.
May help to eliminate offensive odors.
Helps reduce the potential for mold growth.
For more information on HVAC and air duct cleaning, call us today, (570) 969-9470.