North East Pa. and Weather
1/21/2022 (Permalink)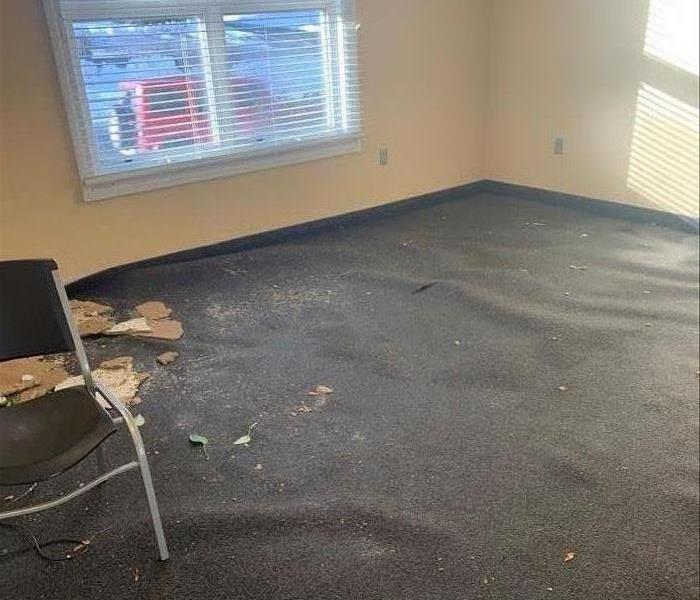 This business experienced a large scale water intrusion following a pipe break after several days and nights of extremely cold temperatures.
Weather is regional. Northeastern Pennsylvania is notorious for our winters. Cold and frigid temperatures play havoc with pipes and heating units. This past week was unseasonably cold and SERVPRO of Wayne and South Lackawanna Counties was called to numerous burst water lines causing substantial water damage to many residential and commercial properties.
In several incidents the business owner, employee or home owner discovered the damage and water running for an extended period of time which never bodes well. Obviously the more water the more damage. One tip is to make sure all know where the water shut-off value is located within the home or business. Tagging it is another worthwhile venture. The quicker the water is stopped the better chance of reducing any additional damage and secondary damage.
So in short, (1) identify main water shut off and (2) tag it so it is easy to identify in a panic situation.